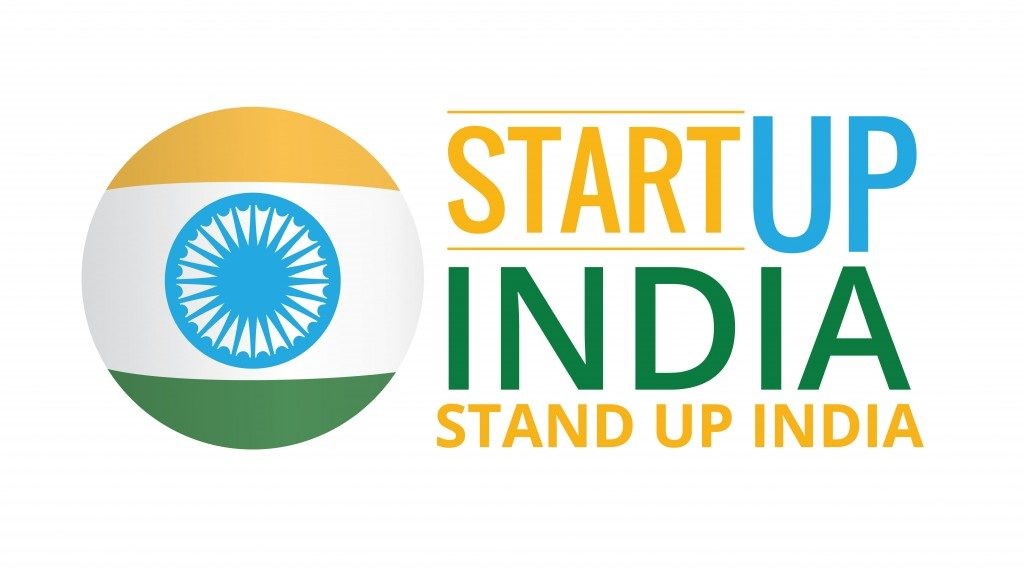 What is Startup India
 Startup India is the initiative of the Government of India through which the government wants to develop a strong eco-system for nurturing innovation and startups in the country which will lead to sustainable economic growth and increasing employment opportunities. The aim of the government is to grow through innovation and design.
 OVERVIEW OF STARTUP INDIA ACTION PLAN
 Prime Minister Narendra Modi launched the Startup India Action Plan on 16th January, 2016. The Government of India Action Plan has been announced which relates to all the aspects of Startup ecosystem for meeting the objectives of the initiative. The government hopes for accelerating the growth of Startup movement from technology sector to sectors including agriculture, manufacturing, healthcare, education, etc. and across all the sectors in Tier 1,2 and 3 cities including semi-urban and rural areas.
Startup Indian helps to boost entrepreneurship and economic development by providing support and incentives to people having potential to innovate and start their own business. It has received worldwide support as it empowers the entrepreneurs with a strong eco-system by providing support to their creativity and growth.
BENEFITS UNDER STARTUP INDIA
Simple process – Only a simple form is required to be filled on the website and upload certain documents by anyone interested in setting up a startup.
Reduction in cost – All the facilitator fees will be paid by the government and startup will bear only statutory fees so they will enjoy 80% reduction in cost of filing patents.
Easy access to funds – For providing funds to the startups as venture capital, a 10,000 crore rupees fund is set-up by the government.
Tax holiday for 3 years – Income tax is exempted to startups for 3 years.
Apply for tenders – Government tenders can be applied by the startups and they are also exempted from prior experience/ turnover criteria.
R & D facilities – For providing facilities to startups in the R & D sector, several new research parks will be set up.
No time-consuming compliances – For saving time and money various compliances have been simplified and startup shall be allowed for self-certification compliance with 9 labour and 3 environment laws.
Tax saving for investors – The people investing in venture funds setup by the government will be exempted from capital gains which will help to attract more investors.
Choose your investor – The startups will be having an option for choosing the VCs that will give them liberty for choosing their investors.
Easy exit – The business can be closed within 90 days from the date of application of winding up.
Meet other entrepreneurs – It has been proposed by the government for holding 2 startup fests annually both nationally and internationally so that various stakeholders of a startup can meet each other.ELIGIBILITY
The following requirements must be met in order for your business to be registered under this programme:
The Department of Industrial Policy and Promotion was the authorized agency to have given the company its approval (DPIIT)
The business shouldn't be more than five years old.
The annual turnover must be greater than Rs. 25 crores.
A recommendation letter from a startup incubator is required.
It must provide distinctive goods and services.
It should promote the creation of jobs.
It shouldn't result from the closure of an existing company.
CHARACTERISTICS OF STARTUP INDIA
The GOI launched the Start Up India Scheme to create an atmosphere that encourages entrepreneurship throughout India. The following are a few scheme characteristics:
Government has announced improvements to the clearance, approval, and registration processes for companies.
Absence of Inspections: Up to three years after launch, there will be no labour law inspection.
Startup India Hub: Establishing Startup India Hub to promote information sharing and financial awareness
Legal Support: Launching the Entrepreneur's Intellectual Property Protection (SIPP) plan to make it easier for startups to secure their patents, trademarks, and designs.
Simple Exit: Easy exit for companies to encourage innovation and experimentation
Tax exemption: After receiving the interministerial board certification, individuals are exempt from paying income tax for the first three years and are eligible to claim a capital gains tax exemption.
How to register a firm under Startup India
 The necessary paperwork and information are listed below so that we can apply to DPIIT for startup recognition.
Firm Registration Certificate: Certificate of Incorporation for Pvt. Ltd., OPC, LLP, and Firm
Copy of the Entity's PAN Card
All Partners, Authorized Persons, and Directors Name, full addresses, gender, job title, phone number, and email address
Describe your company's innovation, solutions, uniqueness, and revenue creation in brief
Website, mobile app, pitch deck, video, and patent link ( anyone)
Business Logo ( Optional)
Registration number for MSME (Optional)
REGISTRATION PROCESS
Step 1: Incorporate your Business
Your company must first be incorporated as a Limited Liability Partnership, a Private Limited Company, or a partnership firm. You must adhere to all standard business registration requirements, such as submitting an application and receiving a certificate of incorporation or partnership registration.
By submitting a registration application to the Registrar of Companies (ROC) in your area, you can incorporate a Private Limited Company or a Limited Liability Partnership (LLP). By submitting an application for your company's registration with the local registrar of firms, you can create a partnership firm. The registration application must be submitted to the Registrar of Companies or Registrar of Firms along with the necessary paperwork and fees.
Step 2: Register with Startup India
Visit the Startup India website and click on the 'Register' button as shown below.
After creating a profile on the  website, companies can apply for a variety of challenges, incubator/mentorship programmes, and acceleration programmes, as well as have access to resources including learning and development programmes, government programmes, state policies for startups, and free services.
Step 3: Get DPIIT Recognition
Making a request for Department for Promotion of Industry and Internal Trade (DPIIT) Recognition is the next step after creating a profile on the Startup India website. With this recognition, startups are better able to take advantage of benefits like easy company winding, access to Fund of Funds, tax exemption for three years in a row, and tax exemption on investments that are more expensive than fair market value. Other advantages include relaxation of public procurement rules, self-certification under labour and environmental laws, and self-certification.
To receive DPIIT Recognition, log on to the Startup India website using your registered profile (account) credentials and select the "DPIIT Recognition for Startups" button under the "Schemes & Policies" tab.
Step 4: Recognition Application
You must fill out the "Startup Recognition Form" with information about the entity, the full address (office), the authorised representative, the directors, the partners, the information needed, the startup activities, and the self-certification. Enter data in each field by clicking the + symbol on the form's right side. After completing the "Startup Recognition Form" in its entirety, accept the terms and conditions by clicking on the "Submit" button.
Step 5: Documents for Registration
Firm Registration Certificate: Certificate of Incorporation for Pvt. Ltd., OPC, LLP, and Firm
Copy of the Entity's PAN Card
All Partners, Authorized Persons, and Directors Name, full addresses, gender, job title, phone number, and email address
Describe your company's innovation, solutions, uniqueness, and revenue creation in brief
Website, mobile app, pitch deck, video, and patent link ( anyone)
Step 6: Recognition Number
That's it! You will receive a startup recognition number after applying. The inspection of all your papers will lead to the issuance of the certificate of recognition, which typically happens two days following the online submission of the information.
But take care when you submit the docs. If, upon further verification, it is discovered that the relevant document was either not uploaded at all, was uploaded incorrectly, or was uploaded fraudulently, you will be subject to a fine equal to 50% of your startup's paid-up capital, with a minimum fine of Rs. 25,000.
CONCLUSION
Startup India scheme served as a great method for leading the youth on the right path. The main point was that they target the youth as they do have a lot of potential. This initiative by the government gave the right way of channelizing it properly. It considers that the youth of the country are better for creating ideas and notions. Thus, it is a good decision to help people achieve greater heights from a young age.
Get in touch for any kind of help and information
Legal Door is one of the best team of Lawyer in Gaur City who provides top class legal services also top rated advocate in Gaur City
Our head office address:
O-402, 4th Floor, Addela Mart, Raksha Addela, Gaur City 2, Greater Noida West, G.B. Nagar, U.P. – 201318
Call for help:
+91-9811765737
Mail us for information